---


---
All About Bounce Orlando
In the fall of 2007, we envisioned forming a company that would provide a great working environment for both college students and young professionals seeking growth, guidance, and mentorship. Focusing on the desire to serve our local community Bounce Orlando, LLC was born! Our vision was quickly validated and dream realized when Bounce Orlando, LLC was voted the #1 Bounce House Rental Company in Orlando by Macaroni Kid Winner after being in business for only one year! Thanks to the endless love and support from our community and customers, we have been going strong and growing quickly for more than a decade!
---

---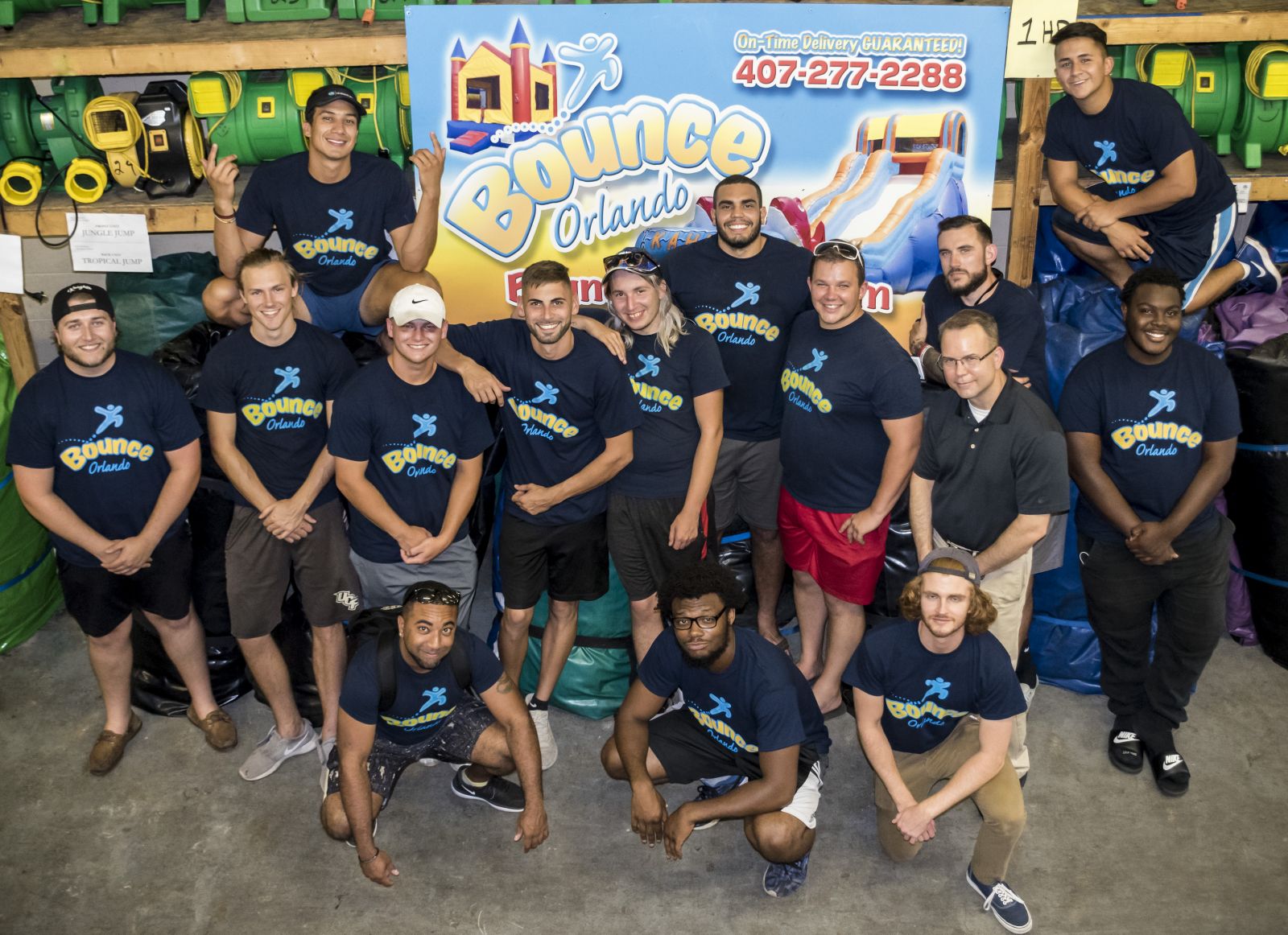 ZACHARY FREEMAN
BUSINESS MANAGER

Being in the inflatable business is a special kind of
privilege.Especially when you are able to work with a crew
whose dedication and love for what they do is equal to your
own. If I've learned anything from my time here, its that no
matter what neighborhood you deliver to, what the customer
ordered, or what situation you find yourself in, every time...
without exception... you bring a smile to everyone's face,
and they bring one to yours! That's what we are all about.
Planning parties can be stressful. We do what we do so you
can stop worrying and start making memories!
BRANDON BRACCO
OPERATIONS LEAD

Brandon is currently a Senior at the University of Central
Florida studying Mechanical Engineering. Throughout his
time at Bounce Orlando, he has held every position from
Delivery Assistant to the top spot in operations and logistics
planning. Brandon confirms and schedules every
single order and delivers some as well!